Klopp refused to say anything on referee's decisions
Jurgen Klopp admitted that he did not agree to a couple of decisions that was made by the referee in the all-important European clash where his team took on Paris Saint-Germain and ended up on the losing side.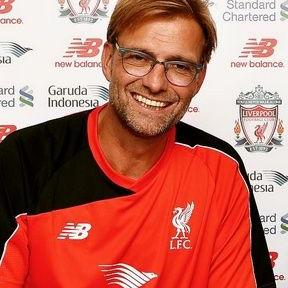 There were a couple of occasions in the game when eyebrows were raised at the referee's call. First when he didn't award the Reds a penalty towards the end of the first half when a foul was made by PSG in Liverpool's box and then on another occasion, Marco Verratti was not shown the red card when a lot of people thought that his challenge was worthy of a red card and not a yellow which the referee showed. These two decisions, if they had gone Liverpool's way, might have changed the entire complexion of the game, but it wasn't the case to be.
Klopp didn't try to hide his disappointment at the decisions, but he insisted that he didn't want to say something which becomes a headline and the reporters have the opportunity to make stories on it.
According to Klopp, it's not that only he was watching the game. Whoever was present in the stadium or whoever was watching on TV saw what happened and what the decision should have been. So it's not that he has to say something to put things into perspective. Everybody knows it and they can make their stories on the basis of what they saw rather than what the Liverpool coach said.
"I could say 500,000 things, but none of them I want to read in the newspaper tomorrow. You have a brain, think about it and write it down or do it on the mic or whatever." Klopp was quoted saying by Evening Standard.