Sadio Mane's injury might leave him out for the rest of the season
Sadio Mane is currently, the top goal-scorer of Liverpool as the 24 year old Senegalese player has scored 13 goals in 27 appearances which is more than any other player in the squad of JurgenKlopp.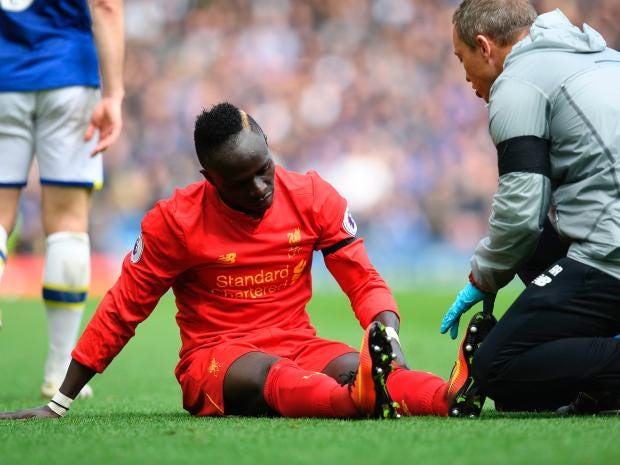 The former Southampton player has played a huge role in Liverpool's current journey of snatching the Premier League title and his contributions cannot be overlooked. Unfortunately for Liverpool, the Senegalese player has recently picked up a knee injury which could leave him out of the pitch for the remainder of the season.
It still remains unsure as to how long Sadio Mane will be on the sidelines trying to recover but any amount of matches that the Senegalese is forced to spend outside of the 1st team is not going to be positive news for Liverpool as they are currently making a memorable campaign in the top spots of the English Premier League.
There are less than 10 league matches remaining in this season and this is a period of time when every single club wants to add as many points as possible and finish on a high note but this might not be possible for Liverpool to accomplish as their top goal-scorer has a knee injury which he sustained on April 1st when Liverpool faced off with Everton and emerged victorious with a 3-1 triumph.

When JurgenKlopp was questioned about Sadio Mane's current situation, the German manager replied by saying: "Unfortunately that is possible but why should I say it now when I don't know?" said Klopp when asked at his eve of match press conference whether Mane could miss the rest of the season.
"The knee is swollen and we have to wait for the final assessment. It is not 100 percent clear.The only thing I can say for sure is that he will not be available for tomorrow Wednesday.It is not very positive when it is like this. I cannot say at this exact time so we have to wait."