Steven Gerrard eyes Managerial Role at Hartepool
Questions are flying around if former Liverpool Star, Steven Gerrard can be tempted into his first managerial role after retirement into Hartepool United.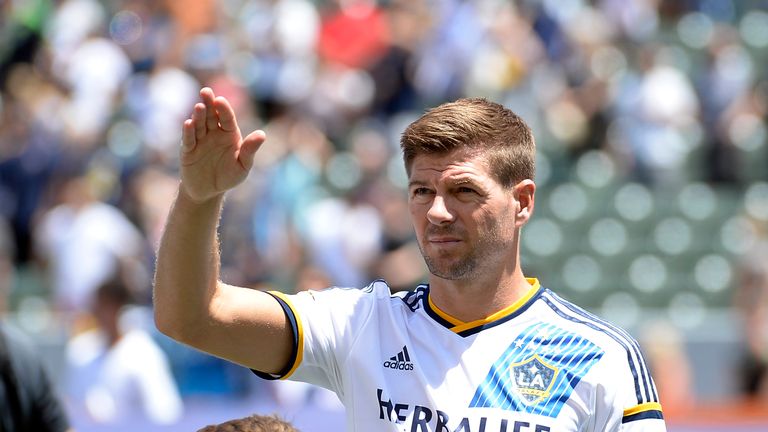 The club recently sacked Craig Hignett, the former manager of Hartepool on Sunday with pools languishing 19th in League Two, just four measly points above relegation.
Chairman Gary Coxall and his board have been beckoned upon by a fan of the club to pull out all the stops in a bid to tempt Gerrard to Victoria park. Gerrard retired from playing Victoria Park late last year.
Arguments have been thriving, but the major one put forward is that Gerrard might have a similar impact on the club as Brian Clough did while he managed the Pools between 1965 and 1967 before he proceeded to being one of the bests with the likes of Nottingham Forest and Derby County.
One Pools fan, Ole Stidal regrets that things didn't work out well with Hignett. And while he is doubtful of Sam Collins – Hartepool caretaker manager – is good enough for the job, he still has questions to ask about Steven Gerrard. He asks: "Can Steven Gerrard be an option for his first manager job after retirement?" he believes that Gerrard has the charisma and might be as good as Clough was.

Meanwhile, the former Liverpool captain and legend will be made a Freeman of the city of Liverpool. The former England captain is to receive freedom from his home city as he has been nominated for the civic award by Liverpool's mayor, Joe Anderson, a recognition of the 36-year old's contribution to national and international football as wel as his charity work on Merseyside.
Gerrard said: "I was stunned and overwhelmed when I heard my name was being put forward by the mayor to receive this honour. Liverpool is my home city and so to be acknowledged in this way makes me speechless."
Gerrard ended his playing career last December, finishing off strong with LA Galaxy. He made more than 700 appearances for Liverpool – most of them as team captain – and also earned 114 caps in the England national team over 14 years.