LIVERPOOL FANS WANT WIJNALDUM TO EXTEND HIS CONTRACT
Some football clubs have certain players who regularly dedicate their time and loyalty to ensure that they give nothing but their all for the club. One of such players is Liverpool's unsung midfield leader Georgio Wijnaldum.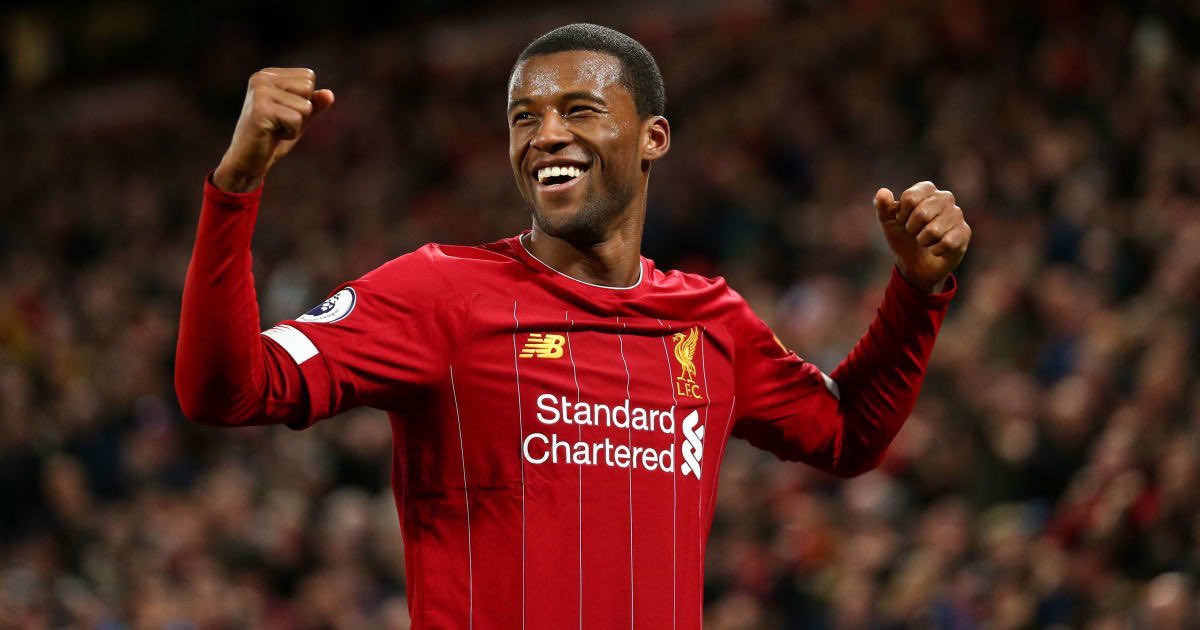 The Dutch midfielder is in the fifth season at the club and has always been a warrior when it comes to putting in sublime performances at crucial moments. The famous UEFA Champions League comeback win against Barcelona at Anfield will spring to the mind of Liverpool fans when he is thought of, and he of course deserves it.
He may not be getting as much praise as is due to him, but it doesn't stop the Netherlands international from stepping up even under pressure to help the club and his teammates when they need him.
He is now 30 years old and since he joined Liverpool from Newcastle United in 2016, he has deservedly been decorated with winners' medals for both the Premier League and the Champions League trophies. Even he may not have imagined he would be a Champions League and Premier League winner as he was signing on the dotted lines of his very first Liverpool contract.
At a time when the Reds have been unfortunately struck by a series of injuries to different first-team stars, Wijnaldum has been a regular fixture for the Anfield club, helping them fight to win hard-fought points with the most recent occasion being the slender 1-0 win against Ajax in the Champions League.
However, it is currently looking like the midfielder will want to see off his current deal and leave the club when it expires as he has not yet given any hint of him wanting to sign a new deal. His current contract expires as this season ends, but a lot of the club's fans have urged him to put pen to paper on a new deal.